Master Bedroom
 Kitchen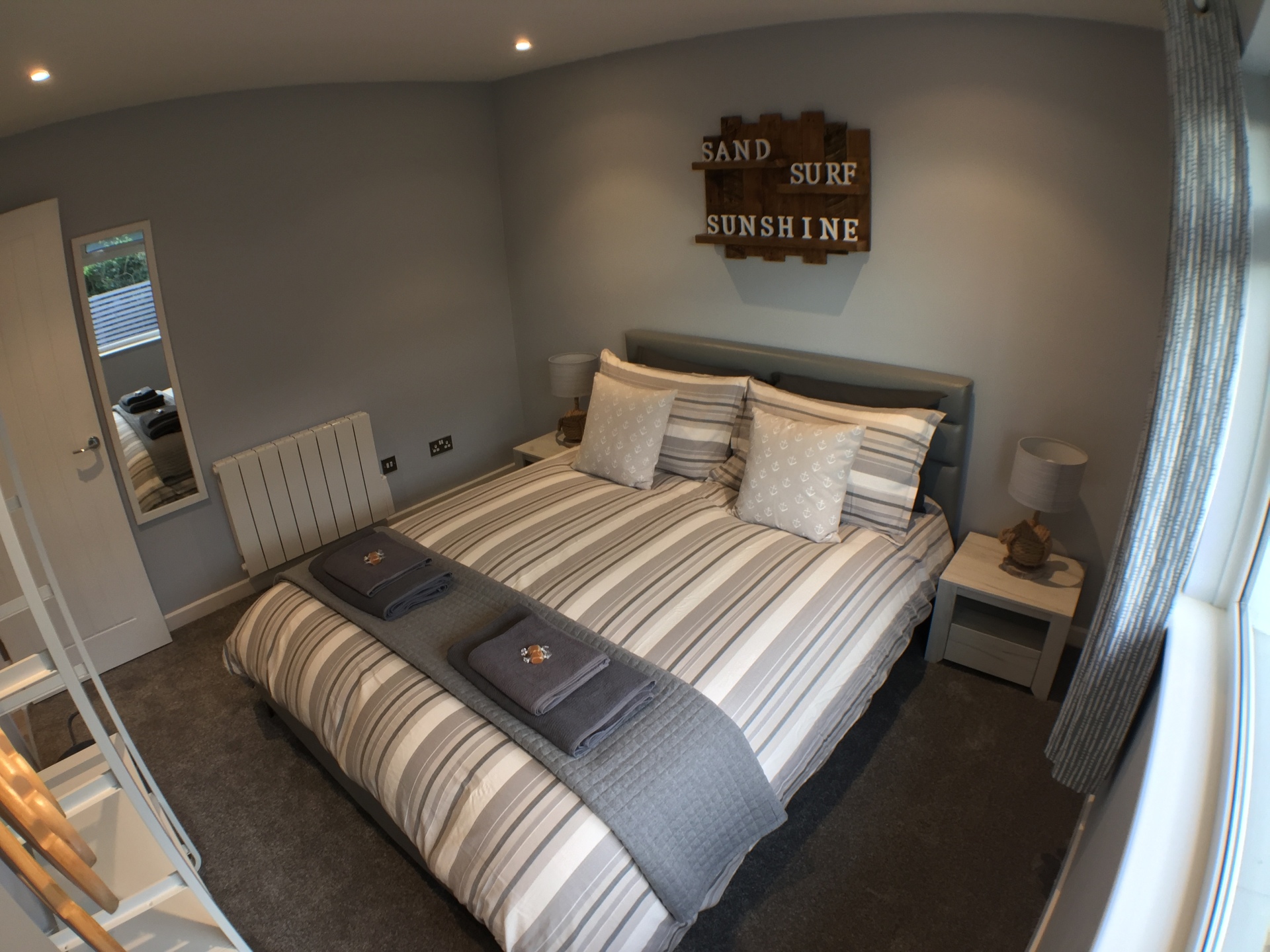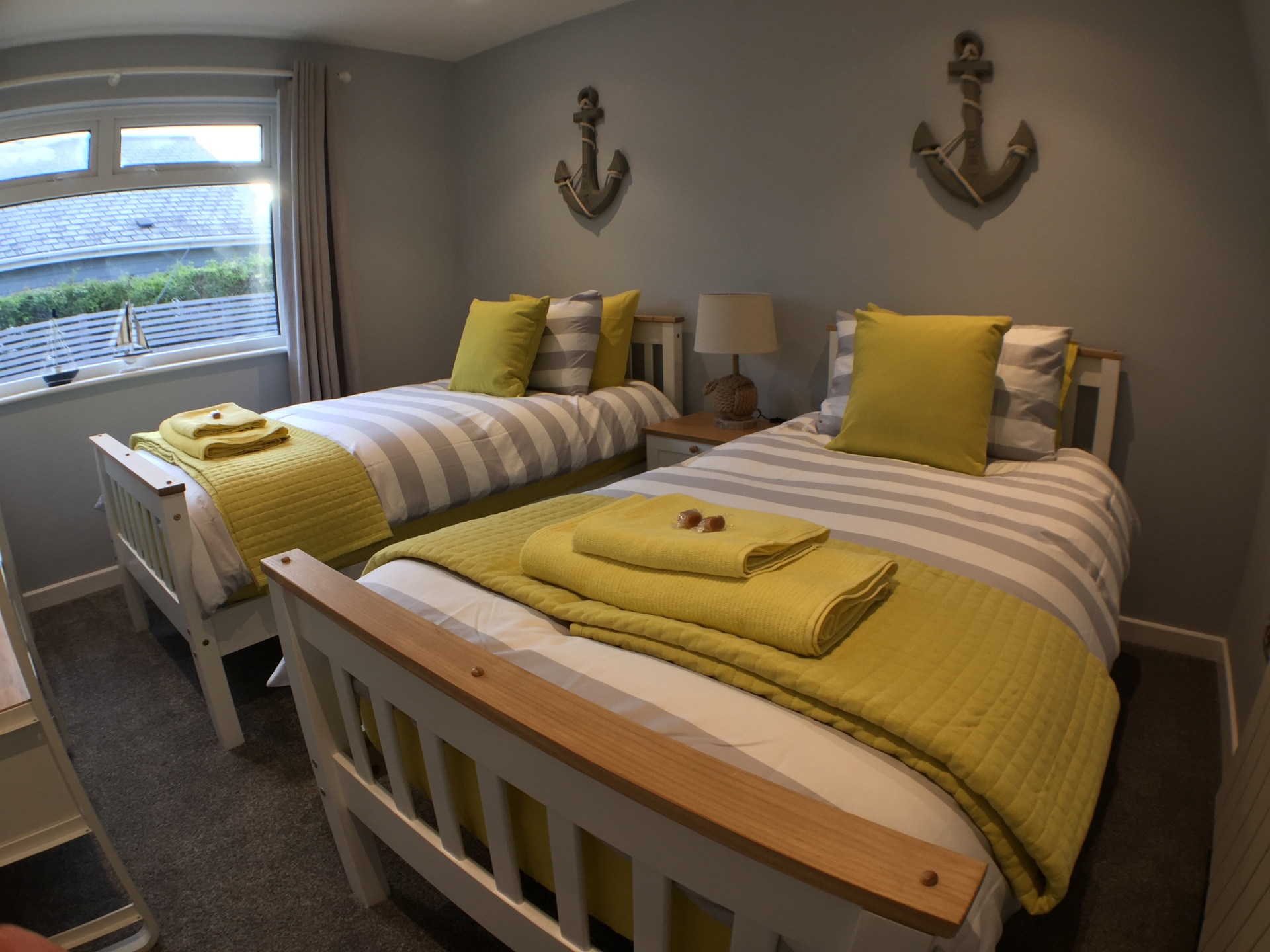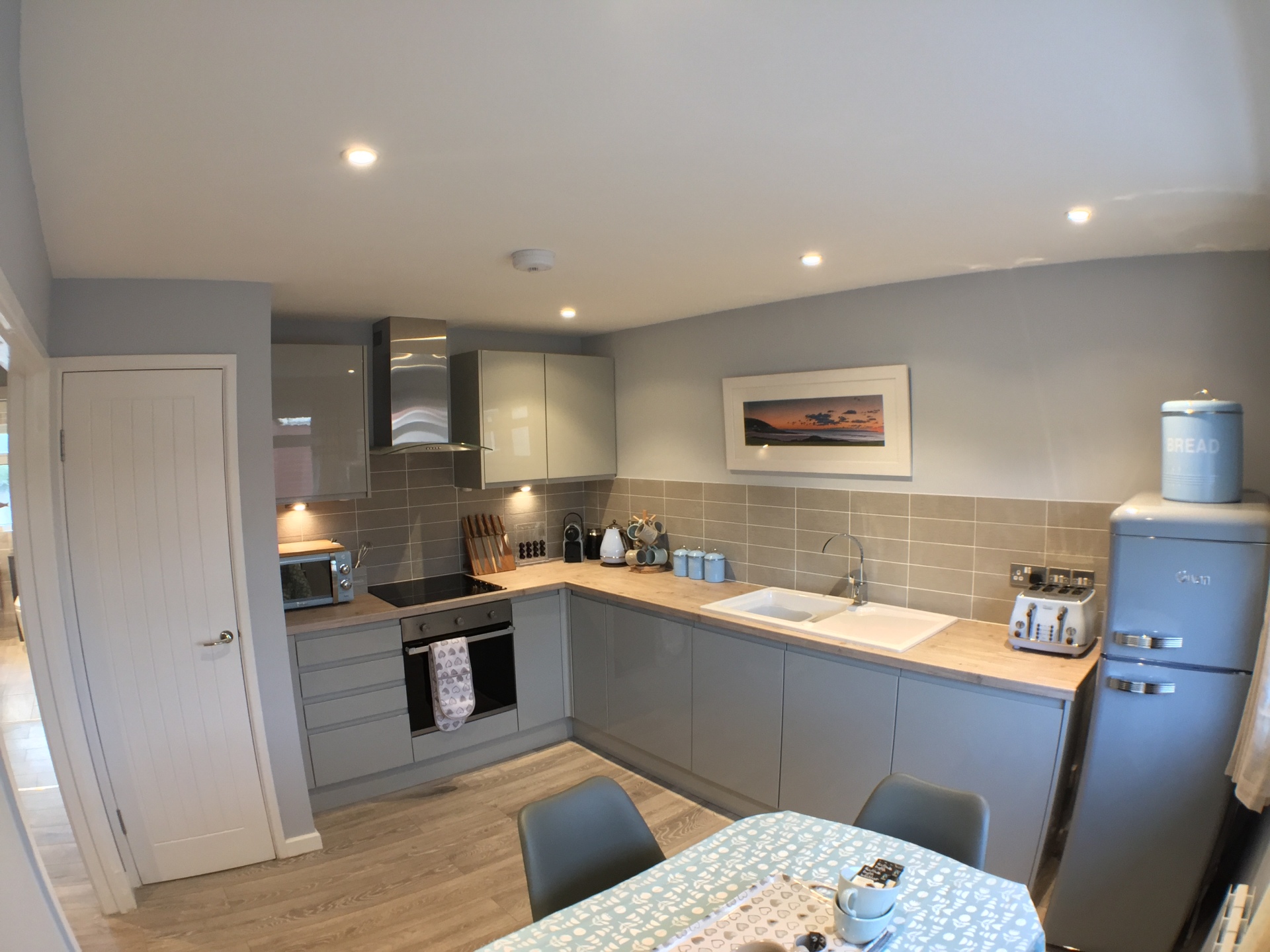 The master bedroom is a beautiful space to relax in. We only use high quality bedding to ensure you get the best nights sleep.
Modern twin room, can also be configured as a double. Perfect for adults or Children. Travel cots also available on request.
The kitchen is well equipped, with some extras as well such as a wine cooler, a washing machine, Fridge/Freezer and coffee machine.
Living Room
Bathroom
Out The Back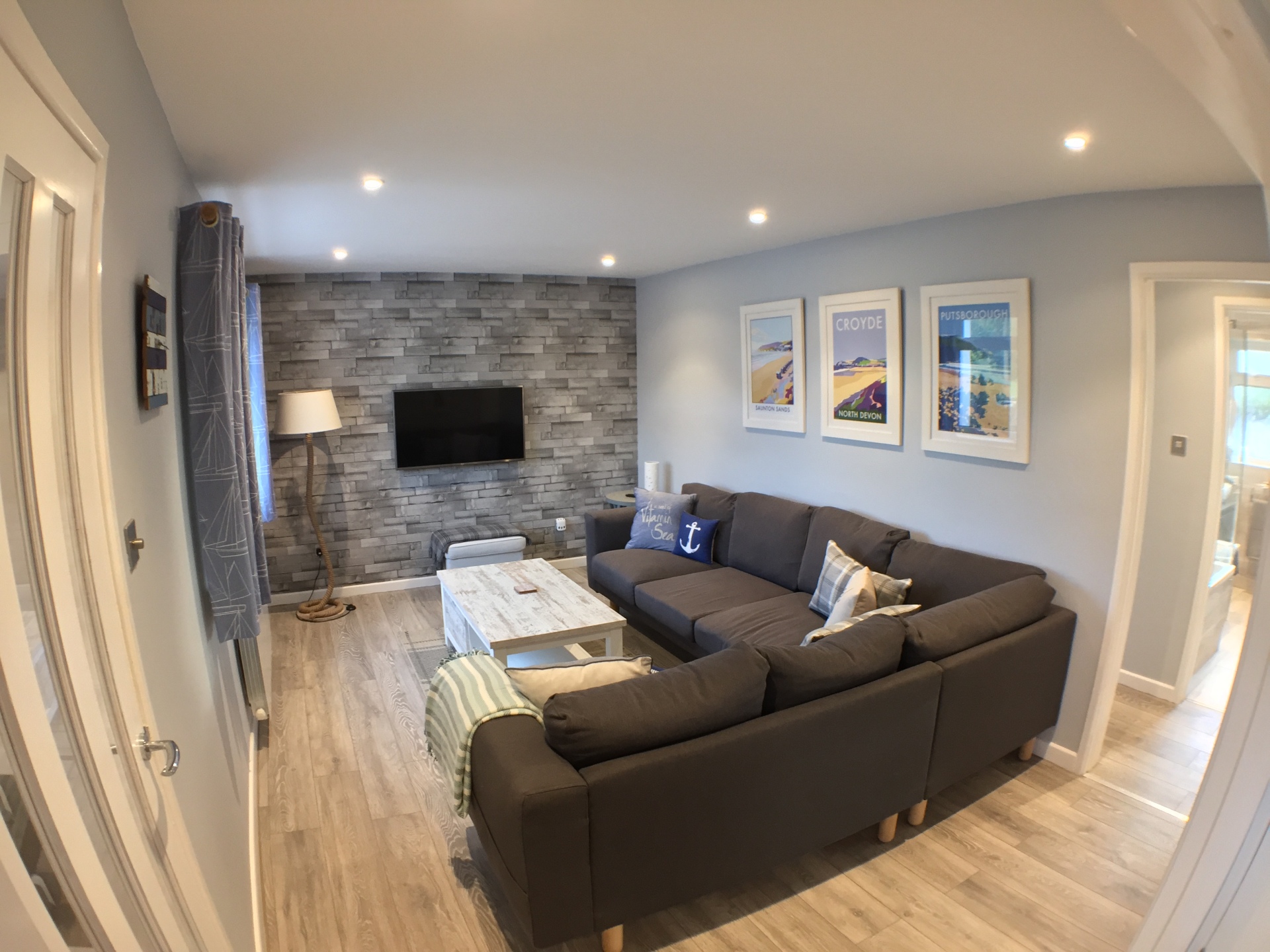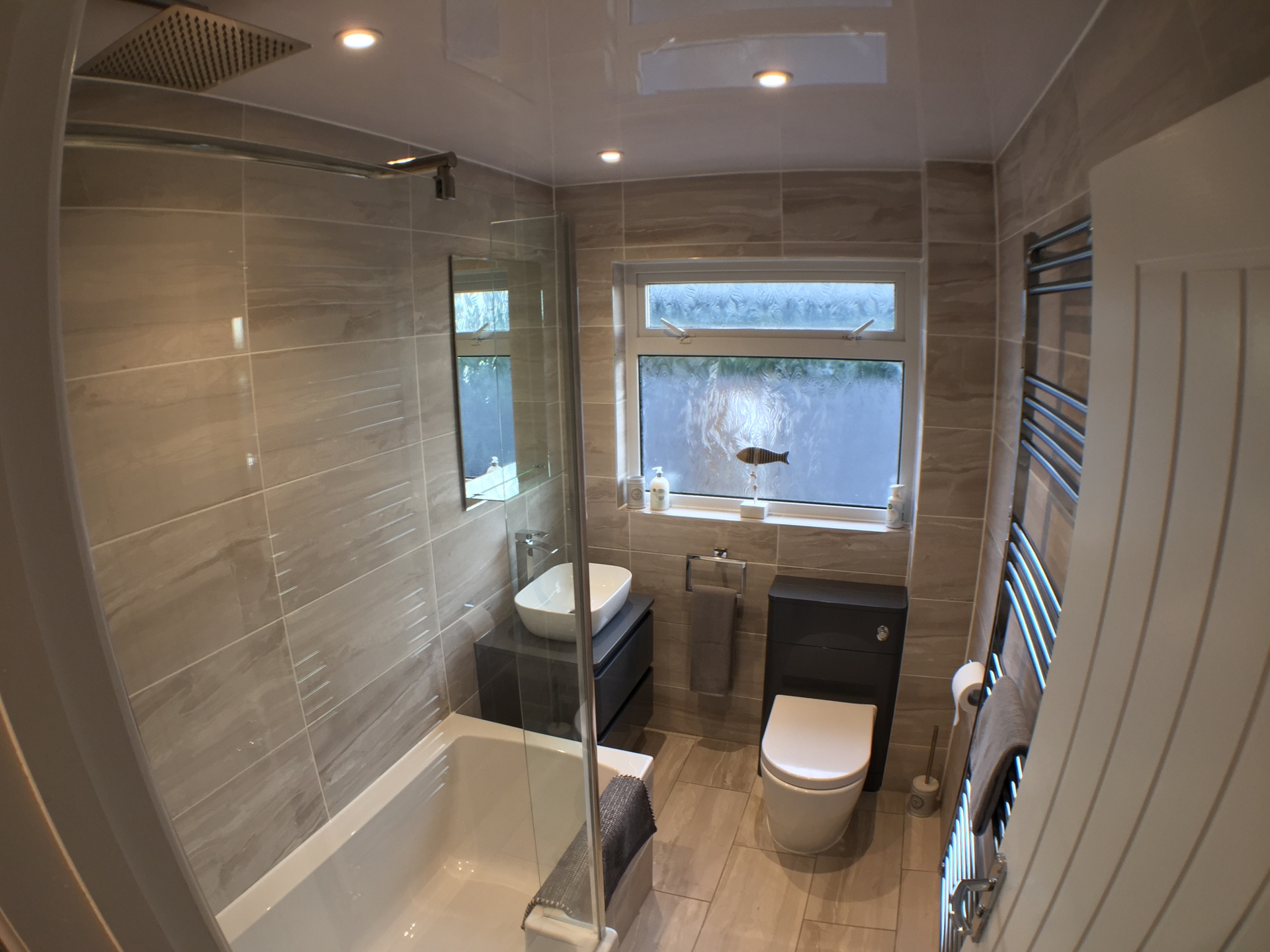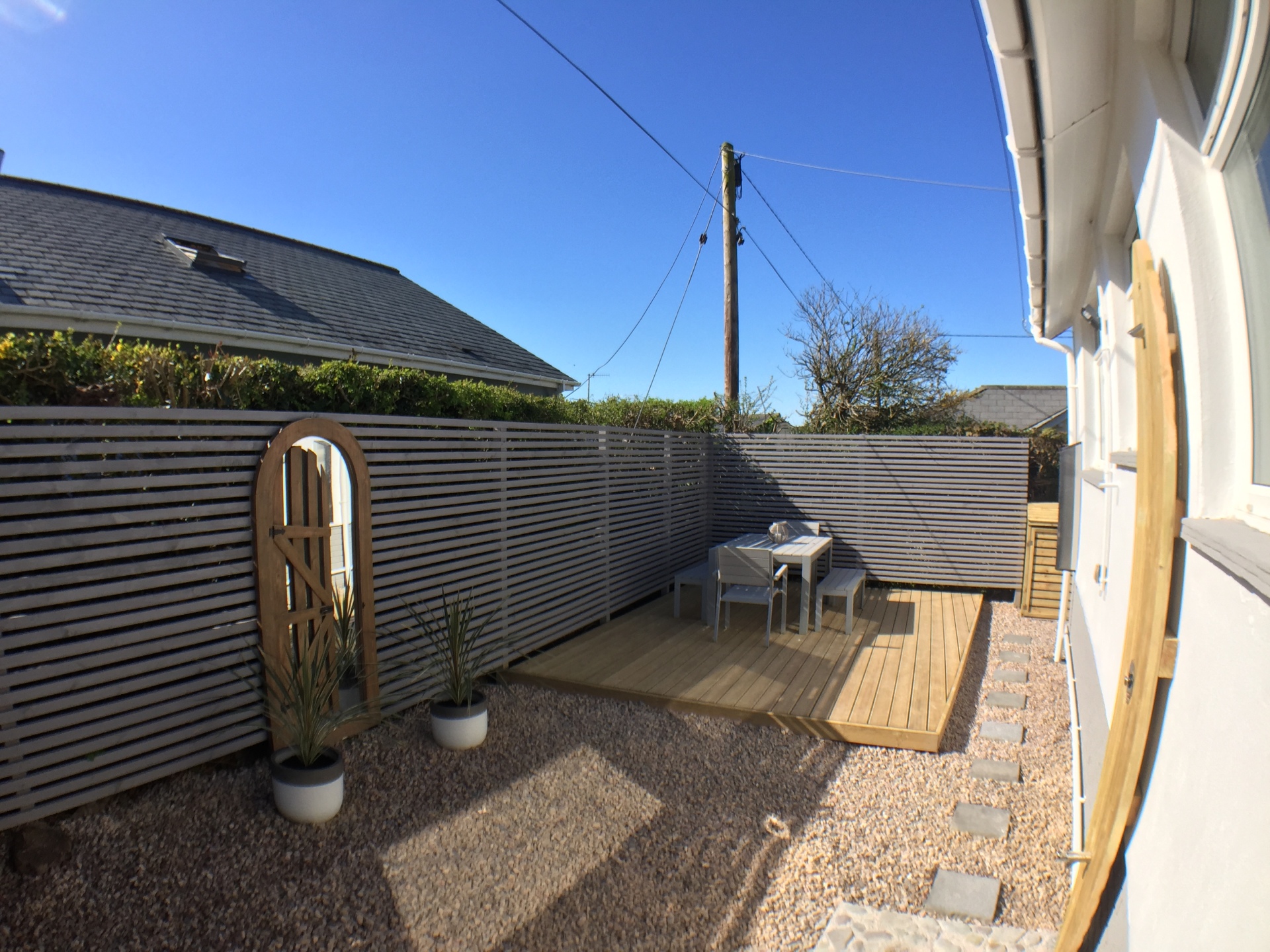 Cosy living area to remind you that the beach is only a stones throw away, snuggle up to enjoy your evening in this luxury beach retreat. Wifi, Tv & channels & Netflix?
A stylish bathroom with a modern and fresh look. A beach feel with not only a shower helping you kick start each day of your holiday, but also a bath so you can relax in bubbles.
A premium outdoor space. The garden/decking area includes outdoor table and chairs and coolest of all an outdoor warm shower and a board rack. The chalet also has parking for 2 cars (one behind the other).